Our Staff
Ben McGehee – Senior Pastor
Ben is originally from Ruston and grew up at Trinity UMC. He graduated from LA Tech, served a year as an Intern at the Wesley Foundation there, and then went to Asbury Seminary in Kentucky, where he received his Master of Divinity. He became a Global Methodist pastor on January 1, 2023.
Ben and his wife, Alisa, were married in 1999. They have three children: Ella, Lily, and William. He is an avid hunter, loves listening to good music, and his favorite hobby is cooking.
Betty Swanson – Associate Pastor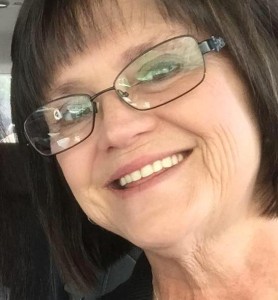 Betty is the Associate Pastor and has served Lea Joyner since 2001. Her primary duties at the church are worship, prayer and pastoral care. She went through License to Preach school and finished Course of Study school at Millsaps in Jackson, Mississippi. She was ordained in the Global Methodist Church in February of 2023.
Betty and her husband Ray have 3 children: Emilee, Raymond and Amanda. They also have a grandson: Cody Dale.
Michael Martin – Director of Family Ministries
(Youth, Tweens, Kids)
Michael Mar
tin is a West M
onroe native. He married his wife Rose Mary in 2005 and they have two children, Mariah and Malaysa. After spending 10
y
ears in ret
ail
, he found his passion and calling f
or working with children while volunteering in different capacities at Lea Joyner. He graduated from ULM in 2014 in Elementary Education and served a two year internship at the Wesley Foundation there. Before joining our staff in 2017, he was a Missionary for 2 years serving and mentoring the children and youth of San Raymundo, Guatemala. He loves cooking, board games, camping and traveling.
Lance Dumas – Director of Music
Lance is from West Monroe. He is a graduate of the University of Louisiana at Monroe with a Bachelor's Degree in Music Education. He currently lives in Monroe with his wife, Jessica, sons, Jacen & Judah and daughter Jaina.
Contact Lance at dumaslr@gmail.com
Jackie Howe – Administrative Secretary

Jackie
has been the administrative secretary at Lea Joyner since 2001. She lives in Swartz with her husband Kevin. Their daughter Brittany, son-in-law Matt, and grandchildren, Jack & Louisa, live in Austin.
Vicki Fuller – Financial Secretary

Vicki retired from J.P. Morgan Chase in 2006 as an operations manager. She is a native of Northeast Louisiana and lives in Monroe with her husband Tommy.
Contact Vicki at leajoynerchurch.vfuller@gmail.com
LaDonna Harrison – Nursery Coordinator
LaDonna is a graduate from ULM in Day Care & Nursery Management. She has over 25 years of child care experience, including 20+ at Lea Joyner. She retired from the Anna Meyer Library in Monroe. She is married to her husband Ronnie and they have two children: Shantae and RJ.