Jesus came and ministered to everyone! He ministered to the Lost, the Broken, the Homeless, and the Hungry, therefore we do too. At Lea Joyner Church, we believe it is important to place our faith in Christ for salvation, but it is equally important to do as He did!
We encourage all people to help us fulfill our Vision at Lea Joyner Church by "serving others with the Love of Christ" through the ways listed below.
Upcoming Mission Opportunities:
Ouachita Parish Outreach



– Grace Place –
Every 3rd Friday – 10:45-1:00
Purchase Bread and Cakes and/or Serve the Homeless
(6 openings)
-See Linda Waalk or call the church office (343-0073) for details
– Change to Make a Change –
Each month we choose a local, faith-based mission to sponsor. During worship on the 2nd Sunday of the month we invite them to speak to the congregation and we take up a special offering for their ministry. This gives us an opportunity to see our area's needs and to participate financially. We encourage you to give your change to make a change in our community.
– Benevolence Fund –
We know life can be hard, and that bad things frequently happen in the worst times. Many years ago, we began putting money aside to help those in our church community who are going through a tough time. Our ministerial staff oversees these funds and will assist when possible. Please call the church office if you need assistance.
– Rays of Sonshine:
Women's Addiction Recovery Residence –
Throughout the year, we support Rays of Sonshine by providing essential items such as cleaning supplies, diapers, paper goods, clothing, and more. The women and children visit our 11:00 service several times a year.

– Food Bank of NELA –
We partner with the Food Bank to help feed hungry families in our community by collecting funds, supplies, and organizing volunteer opportunities for our youth and adults in their warehouse. Call the church or see Linda Waalk for ways you can help.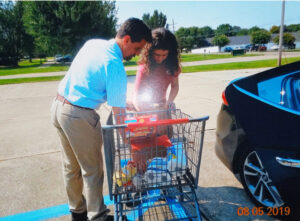 – Other Community Ministries –
We partner with numerous other outreach programs in our community, such as:
The Simple Project

Habitat for Humanity

Jack Hayes Elementary School Supply Drive

Teddy Bears for Wellspring and Child Protective Services, who distribute the stuffed animals to abused and neglected children.
Louisiana Outreach
– St Marks in New Orleans –
Our team travels to New Orleans once or twice a year to prepare lunch for over 175 homeless men and women. The trip usually starts mid-morning on Saturday and returns by 5:00pm on Sunday.
Each participant pays $60 to cover travel, sleeping arrangements and 2 meals.
Contact Paula Burgess (537-0483) for details
– Seeker Springs

–
Each summer, we prepare and serve a meal to foster kids/teens during their summer camp at Seeker Springs in Northeast Louisiana.
For more information, see John Gummere or contact the church office.
North America Outreach
– Redbird

–
Our group has participated in the Red Bird
Work Camp which strives to provide home repair for low-income community residents and maintenance for Mission buildings and grounds. Some examples of work projects are small room additions, painting, building porches or ramps, and groundskeeping. Other light duty work is available such as office work, craft and community store helpers, and recycling. A single fee covers the cost of each person's lodging, meals, and materials used.
See Tommy Oglesbee or call the office for more information.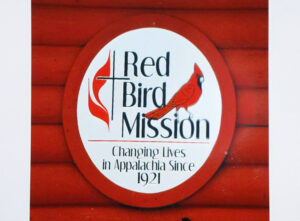 – Disaster Response

–
Lea Joyner Church partners with area churches to assist during natural disasters. After the 2020 Easter morning tornado in Monroe, our Lea Circle group provided 50 hygiene kits for affected households. We also donated funds for undergarments and socks for those in need. When the hurricanes struck Louisiana in 2020, we collected supplies and money to help those affected by the storms. If you would like to participate in future disaster recovery, contact the church office at 318-343-0073.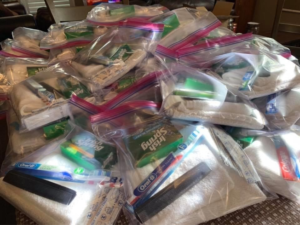 Global Outreach
– Christmas Boxes

–
In November, we pack Christmas boxes for Samaritan's Purse to be distributed to children in need overseas. Our annual goal is 100 boxes. See Dot Key for details.
– Grace Christian Children's Centre in Uganda

–
Lea Joyner Church periodically sends donations to Grace Christian Children's Center, formerly known as Martha's Kids. This ministry was started in 2008 and strives to give a loving, Christian home to the lost and forgotten children of the streets.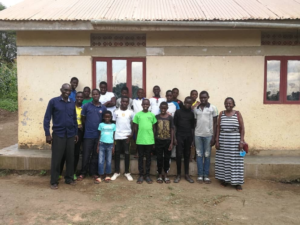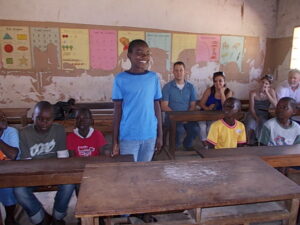 We are always looking for ways to serve our community, so please let us know how we can help!
If you have any questions or suggestions,
please contact church office